972-824-0809


24 Hour Flood Service,
Carpet Cleaning,
Dyeing/Repairing,
Air Duct Cleaning,
Dryer Vent Cleaning,
Tile & Grout Cleaning,
Odor Removal:
(pet, smoke & fire,
all unpleasant odors)
Carpet Restretching,
Housekeeping,
Make-Ready Cleaning,
Proudly serving
the DFW Metroplex:

Dallas & Ft. Worth
including Denton,
Tarrant, Collin and
Dallas counties



Lefler Services Will Get You Off Your
Hands and Knees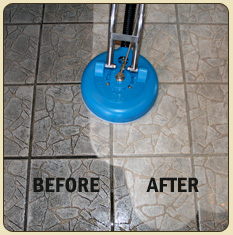 Tired of dirty, dingy tile and grout? We will get you off your hands and knees!
Lefler Services, Inc. can restore and clean all your ceramic tile & grout surfaces. Kitchen floors, countertops, bathroom floors, showers walls with a powerful, yet safe and gentle cleaning process that uses a specially developed tile and grout cleaning solutions and high-pressure, hot water rinse with a fully enclosed vacuum system.
Lefler Services, Inc. recommends using a sealer on your grout after it has been cleaned. This extra layer of protection seals the grout, making it more resistant to spills and stains and easier to clean in the future. Keeps your surfaces and grout looking sparkling longer.
Call 972-824-0809 for a FREE estimate or email us.