972-824-0809


24 Hour Flood Service,
Carpet Cleaning,
Dyeing/Repairing,
Air Duct Cleaning,
Dryer Vent Cleaning,
Tile & Grout Cleaning,
Odor Removal:
(pet, smoke & fire,
all unpleasant odors)
Carpet Restretching,
Housekeeping,
Make-Ready Cleaning,
Proudly serving
the DFW Metroplex:

Dallas & Ft. Worth
including Denton,
Tarrant, Collin and
Dallas counties



When It Comes to Disaster Restoration,
Lefler Services, Inc. Will Get Your Home and Business Back In Order!
Whether its water damage, fire damage or an act of Mother Nature, the outcome is the same.
Water damage is progressive and items that could be restored within the first 48 hours of the water damage may not be restored if emergency response is delayed. Although you might be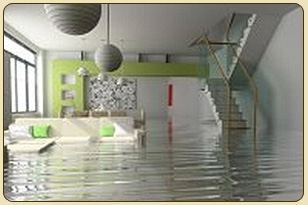 tempted to use a shop vac, you should consider that water will wick up walls and travel under base boards and sill plates. It will penetrate through floor coverings into sub-floors, even causing water damage in rooms below. If humidity inside the structure is not controlled, items that were not damaged from the original water damage could be damaged as a result of absorbing moisture from the air. Structures that are not dried out quickly and properly can become a food source for mold growth.
The drying and restoration process may require up to three phases before completion: Three phases of water damage drying process that Lefler Services, Inc. may have to perform are: Phase One: Emergency Service and Job Inspections, Phase Two: Reinstallation and Cleaning, Phase Three: Structural Repairs (If Applicable). Our disaster professionals can assess the situation, develop a mitigation plan and begin restoration.
Phase One: Extraction of all standing water on all flooring. We then will remove all wet padding. Our technicians will use penetrating and non-penetrating meters to detect moisture. High velocity air movers and dehumidifiers will be set up to dry the carpet, sub-floor and structure promptly. The equipment must be left on for the designated amount of time to ensure proper drying. All affected areas will be treated to inhibit microbial growth.
Job Inspection: It will be necessary for us to have access to your property during business hours throughout the drying process in order to properly monitor the temperature, humidity and our equipment.
Phase Two: When carpet can be successfully restored, we can install new pad and reinstall the carpet. After the reinstallation, the carpet is cleaned and deodorized. During this phase, any upholstery can be cleaned. If equipment is still present, the technician will remove it at this time.
Phase Three: If applicable, after the drying process is complete, structural damage is assessed and the repair phase can begin.
Call 972-824-0809 for a FREE estimate or email us.