972-824-0809


24 Hour Flood Service,
Carpet Cleaning,
Dyeing/Repairing,
Air Duct Cleaning,
Dryer Vent Cleaning,
Tile & Grout Cleaning,
Odor Removal:
(pet, smoke & fire,
all unpleasant odors)
Carpet Restretching,
Housekeeping,
Make-Ready Cleaning,
Proudly serving
the DFW Metroplex:

Dallas & Ft. Worth
including Denton,
Tarrant, Collin and
Dallas counties



Air Duct Cleaning For Your Home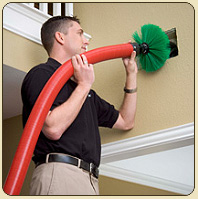 Do you have Dirt, Dust, Dander or Allergens? We can reach them all.
The customer identifies where all the register covers are, we inspect and look for special needs or problems associated with air duct cleaning in the home. We remove, clean and sanitize each register cover to removed all collected substances.
We then brushed vacuumed cleaned the air ducts with our rotobrush system. The rotobrush system helps to remove the allergens and disease causing contaminants that continuously circulate throughout the air duct system and the home. Ductwork sanitation is also available.
Many homes and offices are seeing benefits with the rotobrush air duct cleaning process.
Call 972-824-0809 for a FREE estimate or email us.
Dryer Vent Cleaning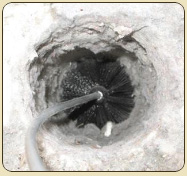 Clogged dryer vents with lint, hair, bird nests, and other debris are a danger to your home and family, as well as keeping your dryer from operating efficiently.
Lefler Services, Inc. has the proper equipment and trained technicians to get your dryer vent free of such debris. Your dryer will also operate more efficiently with your vent cleaned. Call 972-824-0809 for a FREE estimate or email us.